Monday, February 18, 2013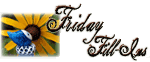 Too much snow! I'm dreaming of the beach! And...here we go!
1. Warmth is a welcome surprise for the past few days of constant rains.
2. I miss the smell of the open ocean I wonder when we can go on a boat trip again.
3. Wandering online sites right now, I don't feel like working yet.
4. I want to go back to Hongkong for a mini vacation.
5. What in the world are the kids listening to these days?
6. I want to experience snow.